FWSC Award Honorees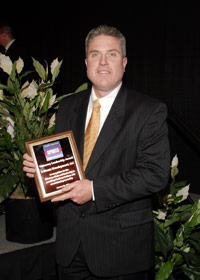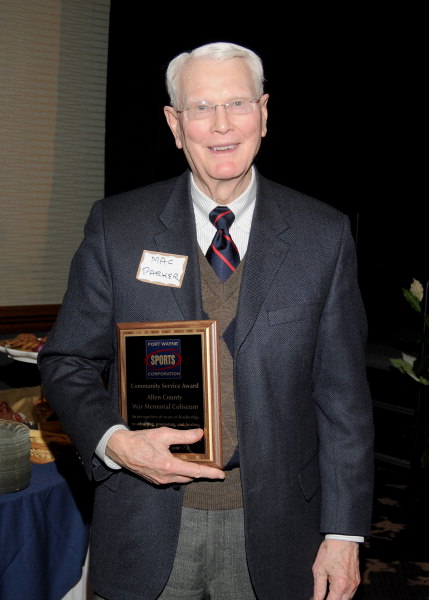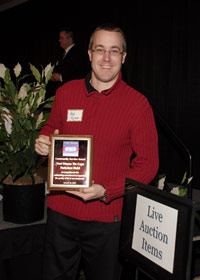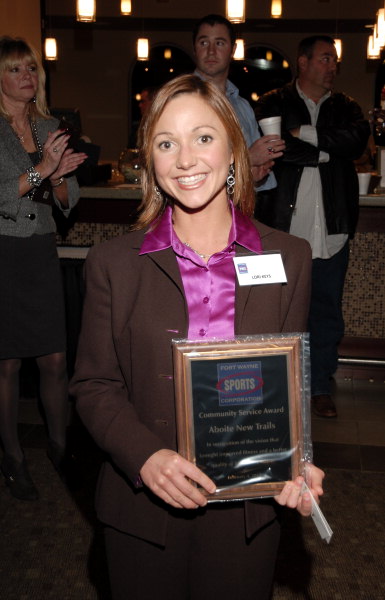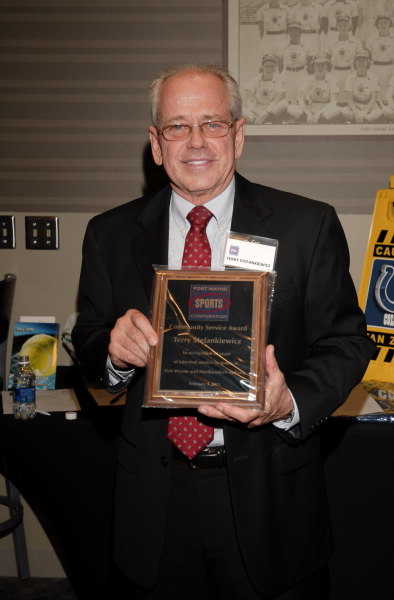 Sportsman of the Year Award - presented, when appropriate, to an outstanding individual whose accomplishments during the year were extraordinary.
John Weissert - first president of the Fort Wayne Sports Corporation
Visionary Leadership Award - Given to individuals, programs or organizations bringing new sports opportunities to the Fort Wayne area
2010
3 Sheets Development, LLC - development of ice arena facilities in the Fort Wayne area
Hilliard Gates Lifetime Achievement Award - first presented to long-time broadcasting icon, Hilliard Gates, this award goes to individuals or organizations that have played a significant role in Fort Wayne area sports for many years.
Hilliard Gates - Long-time sports broadcaster in Fort Wayne
2010
Jack Swarbrick - Athletic Director at the University of Notre Dame
Special Achievement Award - presented to individuals, programs, venues or organizations recognized for an important sports accomplishment.
Memorial Stadium - the original ballpark that was home to Fort Wayne's first single A baseball team (Wizards) affiliated originally with the Minnesota Twins
Nel Fettig - 1994 Parade "Player of the Year" and Parade All-American in women's soccer
Tiffany Gooden - 1994 Naismith and Parade Magazine National Player of the Year; 1994 Indiana Miss Basketball; and 3-Time 1st Team Parade All-American. Aside from Tiffany, no other high school basketball player from the City of Fort Wayne, male or female, has ever earned National Player of the Year honors
Community Award - Given to individuals, programs or organizations that have had an important impact in the sports community.
Carl Bennett - key figure in the Zollner Pistons professional basketball and softball teams
John "Red" Braden - player/coach of the Fort Wayne semi-pro baseball team that won two world titles
Edward "Red" Carrington - father of amateur baseball in Fort Wayne
Bob Chase - popular radio broadcaster and long-time voice of the Fort Wayne Komets
Len Davis - popular sports broadcaster who covered area high school games for years
John Johnson - father of tennis in Fort Wayne
Walter Jordan - former NBA player and Purdue basketball standout who helped lead the Northrop Bruins to the Indiana State title in 1974
Jim Kelley - civic leader who invested time and money in area golf courses
Don Myers - past General Manager of tthe Memorial Coliseum; leader of Jaycees effort to build Coliseum
Rodger Nelson - one of the founders of the Mad Anthonys
Phil Olofson - key promoter of sporting events in Fort Wayne
Bob Reed - former sports editor of the Fort Wayne News Sentinal newspaper
Ben Tenney - former sports editor of the Fort Wayne Journal-Gazette newspaper
Coliseum Board of Trustees - community leaders with the vision to build the Memorial Coliseum and expand the Coliseum/Exposition Center
Fort Wayne Daisies - Fort Wayne women's professional softball team of the late 1940s
Fury Basketball - Fort Wayne's former CBA team
Komet Hockey - Fort Wayne's professional hockey team that has won championships in many leagues
Mad Anthonys - annual pro-am golf event that has raised over $1 million for local charities
run, Jane, run - nationwide women's fitness event that traces it's roots to Fort Wayne
Wildcat Baseball - premier youth baseball league where everybody makes the team
2009
World Baseball Academy of Fort Wayne - Organization promoting baseball instruction and international competition at the ASH Centre

Special Olympics of Allen County - Providing fitness and sports opportunities for the physically and mentally challenged
2010
Allen County War Memorial Coliseum - Indoor stadium/expo facility that is home to the Komets, Mad Ants, IPFW men's basketball team, in addition to many other sporting events
Speice Fieldhouse - multi-court basketball/volleyball/sports facility that has hosted many national tournaments, leagues and fitness programs
Parkview Field - Downtown home to Fort Wayne's single-A baseball team (TinCaps) affiliated with the San Diego Padres
2011
Jim Clark - Indiana Hall-of-Fame Tennis Coach
Terry Stefankiewicz - former IPFW and Trine mens soccer coach
Aboite New Trails, Inc. - local fitness trails development and maintenance organization
Judy Stuart Award - presented to those individuals or organizations whose volunteerism greatly influenced the Fort Wayne sports landscape. The award is named after Judy Stuart, who's time and effort on behalf of the FWSC helped elevate the organization to new levels of success.
2010
2011
Jim Winters - Metro Youth Football Director